Working with the Wilson Crow Team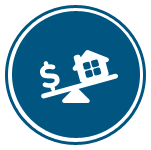 Get your free market analysis report of your home. Learn what your home is worth plus other important indicators like days on market, price per foot and the current inventory. Get started now!
A few words from clients served...
"My Wife and I have used the Wilson Crow Team to buy and/or sell houses on 3 different occasions over the years. Their commitment to their clients makes if feel like you are the only person that they are working with, and that 100% of their time is devoted to you."
Laura and Aron Murphy
2-time Client
"We first worked with Wilson in 2005 as first time home buyers and throughout the home buying process, he coached us through and kept us informed. When it came time to sell our home due to a job relocation, we instantly knew to contact Wilson since working with him four years prior, had exceeded our expectations. We knew we had some obstacles to overcome with it being a down market and competition among other sellers, but Wilson put together a stellar marketing package and really put their years of professional expertise to use. Within 60 days our home was sold and we could move on. We will always be thankful for his hard-work and dedication in providing top notch service during a stressful period in our lives."
Taylor and Betsy Zarzour
3-time Client
"Wilson exceeded our expectations in a challenging economy.  He was extremely organized, professional, and above all, realistic with us. He was committed to finding us the perfect house that we can call home for many years to come. I am thrilled to report that they did just that. I would strongly recommend him to any kind of buyer or seller and am proud to have him as a friend."
Beau Pratt
First Time Homebuyer
"Wilson provided a friendly, knowledgeable and thorough home buying experience. I was impressed with his amazing understanding of this complex market and the many factors currently impacting buyers. I knew coming out of our first meeting that Wilson was in it for me and only me. He masterfully guided me though every detail of the process and left no stone unturned. I would not use anyone else."
"This serves as my recommendation of the Wilson Crow.  He had my home under contract two short weeks after listing it in March 2009 in the midst of the housing downturn. The process of selling my home was handled in an efficient, professional and thorough manner. The advice offered from pricing my home properly to staging it to show at its best was a sure example of his experience in and knowledge of the marketplace. Wilson's attention to detail and follow up was extraordinary. I highly recommend Wilson to anyone looking for an exceptional Realtor to sell or purchase a home."
Paul and Laura McCoy
2-time Client
"Wilson has now helped me buy two homes.  His assistance with both purchases has been invaluable.  He is with you every step of the way, providing valuable insight on price negotiations, repair needs and issues associated with re-sale.  He is never pushy and truly places the interests of his clients above all.  I would not consider using anyone else."
Justin and Calie Dunn
3-time Client
"We want to thank you for finding our house.  We are happy with our choice, are settling in and the neighbors are friendly.  We are thankful everything worked out and appreciative of your help along the way.  You made it a painless process and when there was fire, you put out the flames.  The communication process between everyone can be gruesome and you were the bridge. Between the 30+ days you facilitated a "sell" and a "buy" with some critical needs and timeframes.  You pulled it off–we pulled it off."
Tim W.
First Time Homebuyer
"Wilson was simply a pleasure to deal with.  He came highly recommended and did not disappoint.  As a first time home-buyer, I needed a great deal of education.  In addition to his expertise with Raleigh house-hunting and the subsequent negotiations, Wilson was also very patient and took time to explain all aspects of the home-buying process.  He was passionate about finding me the right house, for the right price, and he has continued to follow-up and provide assistance even after closing.  Using him should be the easiest decision you make the next time you venture into the housing market."
Allen and Anna Thomas
3-time Client
"Wilson did a great job helping us find our first home.  He was in touch with the market and able to give us honest estimates on what the properties were worth and ay issues we might have with future re-sale.  Wilson was always responsive to our concerns and helped fix some issues we had with the sellers right before closing.  Overall, we could not have asked for a better experience with a realtor and strongly recommend him to our friends and family."
Ben and Jessica Swaney
First TIme Homebuyer
"Wilson exceeded our expectations and helped us purchase our first house after many months of searching.  Wilson is an incredibly genuine guy who is thoughtful and truly cares about finding you a house that you will be happy with.  Even though we searched for a long time, Wilson never once forced or persuaded us to do anything that made us feel uncomfortable.  Jessica and I were so appreciative of that, and it helped put us at ease in making such a big decision.  He was always available through phone and email, which was nice to always have that line of communication open.  He stuck up for us during a long and trying negotiating/closing process that made us feel very lucky to have him on our side.  I would highly recommend Wilson to all of my family and friends."
Anson and Audrey Onderdonk
2-time Client
"We have bought two homes with Wilson as our realtor. For our most recent purchase he remained patient and provided us with options as we spent the last year narrowing our area of focus around the triangle. He was knowledgeable about many areas and helped us make our decision without pushing us for time or in a particular direction. In addition, Wilson used his professional network to actually find the perfect home for us.  Without his networking, we would not have had this opportunity.  His dedication to finding a home that was perfect for us is unparalleled and we truly enjoyed working with him. His blog is fun, too!"
David Simmons and Sara Wirtz
2-time Client
"When we contacted Wilson, I was 5 months pregnant with our second child and we wanted to upgrade to a house that would accommodate a family of four. Our house had already been listed for a year with another agent, who had clearly lost interest in retaining us as clients. We explained to Wilson that we only had a few months to sell the current house and buy a new one before the baby arrived. Even though it was a totally unrealistic expectation given the market conditions, Wilson pledged to do his best. As things turned out, we ended up buying before the first house was sold, but Wilson helped us negotiate a phenomenal deal on the purchase of the new house. He then connected us with a renter for the old house and continued to suggest ideas to sell the house. The thing that we appreciated most was that these ideas did not solely consist of dropping the price. We knew from working with the first agent that this was not a winning strategy. He ultimately came up with the idea that sold our house and we are so thankful that we had the opportunity to work with him. Hiring Wilson was one of the best real estate decisions we have made and we have since recommended him to several of our friends in the area."
Lance and Bonnie Fusarelli
First Time Client
"Wilson is a wonderful realtor—very patient, kind, and client-focused.  He listened to our needs and worked diligently to meet our busy schedules and desires to see homes on short notice.  The best part about him is that he is a low-pressure realtor—he isn't satisfied until you have found exactly the home you want.  Did we mention his patience?  We were not quite sure exactly what we wanted so we saw a lot of homes. We actually lost track of how many homes he showed us, and he always did so with kindness, generosity, and professionalism. He gives realtors a good name! We highly recommend him."
Carey P. and John C.
First Time Homebuyer
"We would unreservedly recommend Wilson to anyone looking to buy a house in this area. He was consistently well-informed, pointing out issues with houses that we wouldn't have caught, and remained patient and generous with his time throughout what became a lengthy search. Our new home is perfect for us, and we don't know if we'd be here without Wilson's help."
Ed and Allisa B.
3-time Client
"Wilson made buying our first home a great experience. We were always impressed with his patience, persistence, and knowledge of Raleigh in general. I also like that we couldn't stump him! With nearly anything we wanted to see, Wilson had experience with the home or area to draw from. Beyond his knowledge of the market, he also helped us with a lot of our questions about the buying process and went to great lengths to get answers. Somebody else put it well: we felt like his only clients! It felt great to have an agent like that looking out for us, and we can strongly recommend him for others who want to make Raleigh their home."
Michael R and Raven M
First Time Client
"Words could never express our deepest gratitude for everything you did for us over the last year. I remember calling you from Boston and asking you if you would help us find our forever home. You listened, you asked great questions, and you stayed in touch even before we made the move back to Raleigh. I cannot recall how many homes we looked at over this past year but know it was significant. You responded to all of our asks and you were always available to help us in any way that you could. If you were unable to show us a home day of, Parks did. You run an amazing business and provided us with unparalleled service. Michael and I were talking the other night about how much we miss seeing you so regularly. There were weeks where we saw each other three or four times. Thank you! Thank you! Thank you very much for all that you did for our family. Thank you for your patience with us as we weeded through some amazing homes to find our perfect fit. We are very happy in our new home. The kids love the meadow and the neighbors are wonderful. We would recommend you to anyone and will send you business. You have lifelong customers in us and we truly appreciate everything you and Parks did for us. Our sincerest gratitude"
James and Brandy McBryde
2-time Client
"My wife and I had the pleasure of working with Wilson on both the sale of our old home and purchase of our new home. Wilson has a no pressure, no nonsense, and data based approach to Real Estate. He was accomodating, articulate, and always put our wishes first as clients. We couldn't be happier with the home Wilson helped us purchase, and are still in awe at how smooth the sale of our old home went. If you are looking for an agent that will treat every detail of your home buying or selling process as if it was his own – Wilson is the agent for you!" Thanks again for everything, we couldn't be happier with our new home!"
John and Kristine Lane
2-time Client
"Wilson was referred to us through some friends, and we're grateful for that introduction. We would highly recommend Wilson if you're in the market to either buy or list a home in the Raleigh market. He has a strong understanding of the market, and is well-connected within the industry. We worked with Wilson to both purchase a new home and sell our previous home, and he did a great job in both instances. He made the process smooth, and was patient with us in a highly competitive environment. You realize quickly that Wilson is working with his clients' best interests in mind rather than his own. Wilson is a great person, devoted family man, and someone with the type of strong character you hope to be able to work with during the home buying or selling experience. Again, we highly recommend Wilson!"
David and Kris Jackson
2-time Client
"We highly recommend Wilson Crow. He helped us throughout the process of getting our home sale-ready, including making suggestions to increase the value of our home without going over budget. Using his contacts, we were able to undergo a seamless kitchen renovation in a short time period which dramatically increased the value of our house. We were hoping for a fast sale as we were entering the end of the spring season and wanted to be under contract by summer. Wilson helped us price our home, which subsequently sold over a weekend. On the purchase-side, Wilson was extremely responsive, timely and helpful. He took us on multiple house visits - many of which were last minute - and was instrumental in negotiations during a hot market. We ultimately ended up with a fantastic house that meets all of our needs and believe that we got it for a great price. We cannot recommend Wilson highly enough. He is personable, knowledgeable, conscientious and truly a pleasure to work with."
Niamh Darcy
First Time Client
"I really enjoyed working with Wilson and Parks as a team. Wilson is very professional, and very clear and honest in his communications and sets expectations well. Having Parks as part of the team and communicating with both allows for faster response time for any questions. Wilson is very direct and clear in communications, really understands the market well and what is needed for a home to shine and sell rapidly. It is very important for me to trust a realtor and Wilson/Parks I definitely trusted they were doing what was best for me selling the house."
Melanie Wong and Troy Olson
First Time Homebuyer
"Wilson and his associate, Parks Warren, helped us to purchase our first home. I interviewed several realtors, but picked Wilson because of his friendly, self-assured nature, and expertise of the Raleigh real estate market. He was incredible throughout the process, but his skill really shines once you are ready to put in an offer on a home. Thanks to his knowledge of the Raleigh market and keen negotiation skills, he was able to help us get an excellent price on our home. He guided us through the due diligence process with ease and provided a set of reliable and vetted contacts for mortgage, home inspection, survey, closing attorney, etc. Real estate is complicated and competitive, but having Wilson on our side to guide us through this process was one of the best decisions that we have made."
Karthi Nataraian
First Time Client
"Wilson was my agent this past year and was tasked to help me find a detached home or townhouse in the area. First, Wilson has a tremendous knowledge of the Raleigh real estate landscape, particularly around and inside the beltline. And not just homes, but the changes in zoning, commercial properties, and the effect they have on the neighborhoods and communities. In my search, he and his colleague Parks did a tremendous job of keeping me engaged in what was coming and going in the market. This was key because I then understood the true market dynamics and could then be able to make an offer that was both reasonable but also a good investment. Finally, Wilson also has great folks he works with who provide excellent service as well, such as mortgage brokers, contractors, and inspectors. I never felt as if I was going to get poor information from anyone he referred to me. So even after I purchased my home, he followed through with great people and more great service. If you're looking in Raleigh - I would first reach out to Wilson."
"Wilson was referred to us through some friends, and we're grateful for that introduction. We would highly recommend Wilson if you're in the market to either buy or list a home in the Raleigh market. He has a strong understanding of the market, and is well-connected within the industry. We worked with Wilson to both purchase a new home and sell our previous home, and he did a great job in both instances. He made the process smooth, and was patient with us in a highly competitive environment. You realize quickly that Wilson is working with his clients' best interests in mind rather than his own. Wilson is a great person, devoted family man, and someone with the type of strong character you hope to be able to work with during the home buying or selling experience. Again, we highly recommend Wilson!"
Brent and Beth Anthony
2-time Client
"When it comes to selecting a real estate agent in the greater Raleigh area, there are many real estate agents to select from. Choosing the right one is crucial when you are ready to begin the process. I can guarantee you Wilson Crow is one of the best agents in this area. Wilson and his team provide top-notch service when it comes to selling and purchasing a new home. He has extensive knowledge of the Raleigh housing market and expertise to ensure you are getting fair market value. The ethical values, professionalism and responsiveness are several key factors when working with Wilson and his team. We always felt that we were his only client as he devotes his time to help you sell or purchase a new home. I would confidently recommend Wilson Crow to anyone searching for a loyal and trustworthy real estate agent!"
Dave and Courtney Fleming
2-time Client
"Wilson helped us buy a home as well as sell our home and we were extremely impressed! He knows the market , he responds quickly , keeps you up to date on any information needed. I know Wilson is very busy but you would never know it as he makes you feel you are his only client. Our home sold in two days with 10 showings in first two days!!!!"
Miller and Cait Robins
1-time Client
"Wilson was a pleasure to work with. He was always available when we had a question and would answer it honestly. He has great market knowledge of the Raleigh area and was able to help us determine the right price for us as sellers. Throughout the whole process he was reminding us on items we need to do and really making sure that we understood everything that was going on during the entire selling process. We will refer him to many friends in the future and hopefully will work with him again! You will not be disappointed if you choose Wilson to buy or sell your house!"
Devon Cunningham
First Time Homebuyer
"My experience with Wilson was excellent. He is extremely knowledgeable about the area and about all facets of the process of buying a home. Wilson is always available for you either by phone or email whenever you have a question and he will get to the bottom of any problem you have. In terms of negotiation, Wilson really feels like he is on your team and he talks through his recommendation on price with an open mind to your own opinions and thoughts on the matter. He is a true "local" and when he is showing you homes you really feel like you are with somebody who has deep roots in the Raleigh Community. When we found out that there might be a potential extra cost down the road. Wilson made sure that I was given all of the details from numerous perspectives from the sellers to unbiased outside parties before I had to make a decision."
John and Anna Nocjar
2-time Client
"Wilson was wonderful to work with! He understood what we were looking for- he was patient when we needed some time, and very "on the ball" when things needed to be done! Highly recommend him for your house search- very knowledgeable about the Raleigh area and very responsive in answering question, as well as being available to show us homes."
Tim Porterfield
2-time Client
"My wife and I were introduced to Wilson Crow via the Dave Ramsey ELP (Endorsed Local Provider) for real-estate program. We knew immediately he was the agent for us. My wife and I set an aggressive timeline to prep and list our home. Wilson was with us every step of the way. The team that Wilson has put together is top notch. His associate, Parks Warren was a big help in providing a second channel of communication. With both Wilson and Parks we never had to wait for a response regardless the time of day. Everyone else Wilson recommended, from the inspectors, lawyers, photographer, and even staging, where very detailed, professional and knew how to get the job done. After listing we were under contract in less than 50 hours for full price! During the inspection and negotiation process he provided guidance and prompt response. He even let me borrow his moisture meter when we came across a small moisture problem in the crawlspace! If you are looking for an agent to represent you I can't think of anyone else better in RDU to do so than Wilson Crow and his team!"
"This serves as my recommendation of Wilson Crow. He had my home under contract two short weeks after listing it in March 2009 in the midst of the housing downturn. The process of selling my home was handled in an efficient, professional and thorough manner. The advice offered from pricing my home properly to staging it to show at its best was a sure example of his experience in and knowledge of the marketplace. Wilson's attention to detail and follow up was extraordinary. I highly recommend Wilson to anyone looking for an exceptional Realtor to sell or purchase a home."
Ben Swaney
First TIme Homebuyer
"Wilson exceeded our expectations and helped us purchase our first house after many months of searching. Wilson is an incredibly genuine guy who is thoughtful and truly cares about finding you a house that you will be happy with. Even though we searched for a long time, Wilson never once forced or persuaded us to do anything that made us feel uncomfortable. Jessica and I were so appreciative of that, and it helped put us at ease in making such a big decision. He was always available through phone and email, which was nice to always have that line of communication open. He stuck up for us during a long and trying negotiating/closing process that made us feel very lucky to have him on our side. I would highly recommend Wilson to all of my family and friends."
Paul and Laura McCoy
2-time Client
"Wilson has now helped me buy two homes. His assistance with both purchases has been invaluable. He is with you every step of the way, providing valuable insight on price negotiations, repair needs and issues associated with re-sale. He is never pushy and truly places the interests of his clients above all. I would not consider using anyone else."
Meet the Team
Wilson Crow
Realtor & Team Leader
Parks Warren
Lead Sales Partner
FEATURED PROPERTIES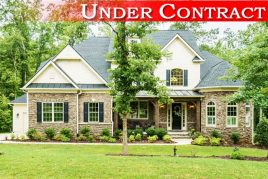 7224 Ledford Grove Lane
Beautiful Like-New 4 Bedroom, 3.5 Bath Home in Desirable Hasentree Offered at $635,000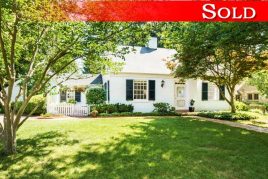 2804 Hazelwood Drive
Charming 4 Bedroom House on Rare, Large Lot in Anderson Heights Offered at $615,000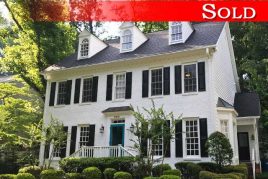 2210 Oxford Road
Stunning Home with Beautiful Curb Appeal Close to Five Points Offered at $695,000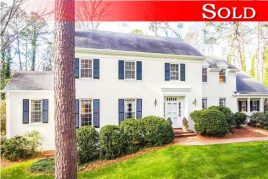 808 Lakestone Drive
Exceptional Lakestone Estate on Nearly an Acre Lot, Designed by Arthur McKimmon Offered at $1,299,000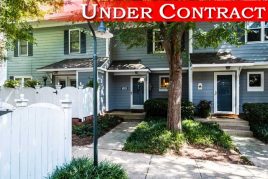 1426 Barton Place
This Beautiful Townhome Embodies a Walkable Lifestyle in the Heart Five Points Offered at $235,000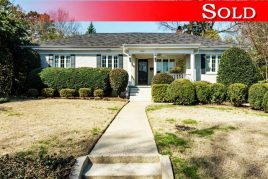 2519 St. Mary's Street
Lovely 4 Bedroom, 3 Bath Painted Brick Ranch with Over 2600 Square Feet of Living Space Offered at $649,900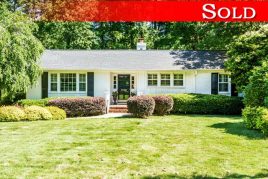 1112 Gunnison Place
Pristine Painted Ranch with Tons of Charm, Natural Light and Excellent Flow in North Hills Offered at $419,900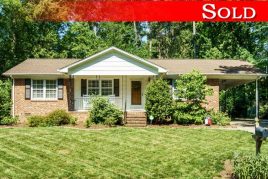 4909 Auburn Road
Lovely Updated Ranch on a Large Lot in Lakemont, Near the Great Venues of Midtown Offered at $319,900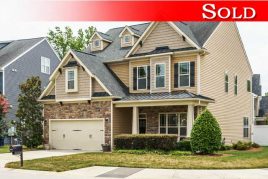 4204 Massey Preserve Trail
Beautiful Home on a Corner Lot in Coveted Massey Preserve Offered at $285,000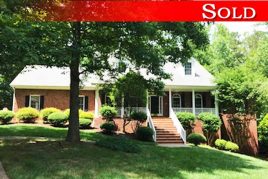 6412 Via Galardo Lane
All-Brick Home on Nearly 2 acres Near Falls Lake Offered at $529,001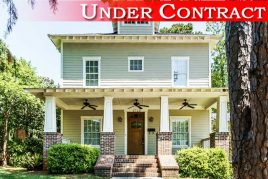 1718 Bickett Blvd
Custom Built Craftsman Style Home in the Heart of Five Points Offered at $649,000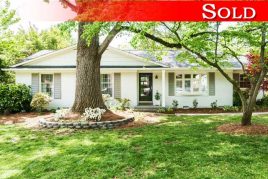 300 Compton Road
Beautifully Updated and Expanded Ranch in the Heart of Midtown's Lakemont Neighborhood Offered at $439,900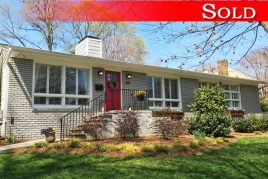 2619 Wilson Lane
Stunning Renovated ITB Ranch on Private Lot Offered at $569,900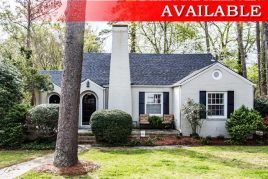 2708 Kittrell Drive
Lovely Painted Brick Home in Coveted Anderson Heights Neighborhood Offered at $535,000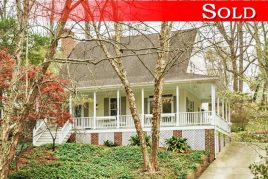 2216 Oxford Road
Perched on a Hill in Five Points Area; A Charming Home with Wrap Around Porch Offered at $549,900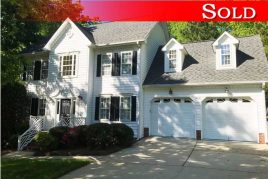 2016 Wheelerbrook Court
Gorgeous Home on Private, Expansive Lot With Abundance of Trees Offered at $328,500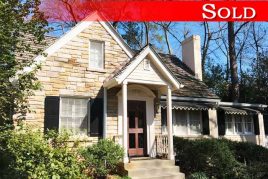 2105 Myrtle Avenue
Charming and Spacious Cottage in a Great Location Offered at $599,000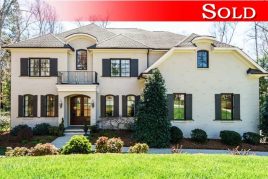 3413 Hatteras Court
Elegant and Stately All Brick Home on a Cul-de-sac Lot Offered at $1, 075,000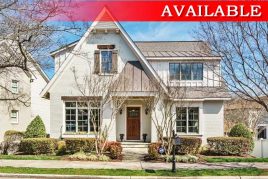 510 Guilford Circle
Charming and Elegant Craftsman Style Home Offered at $859,900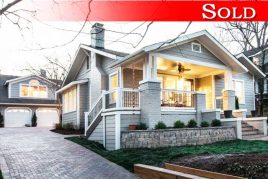 2111 Glenwood Avenue
Fully-Renovated Gem in Five Points Offered at $535,000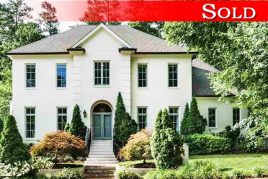 312 Forsyth Street
Luxury Living in Country Club Hills Offered at $1,285,000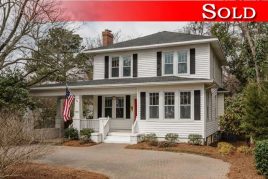 101 E. Whitaker Mill Road
Updated Craftsman Style Home in Five Points Offered at $574,900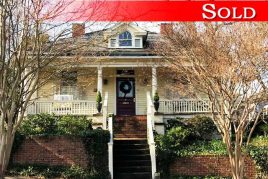 221 Linden Avenue
Pride and Joy of Historic Oakwood Offered at $434,900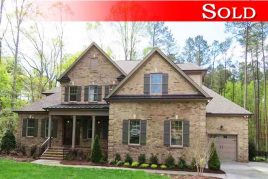 12200 Upper Creek Way
Gorgeous Custom Estate Built on 1.2 Acres Offered at $850,000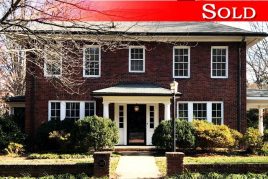 302 Hawthorne Road
All Brick Historic Home in the Heart of Cameron Park Offered at $1,275,000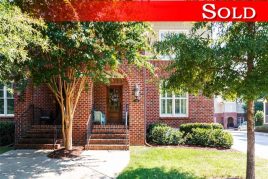 706 Mordecai Towne Place
Stunning End-Unit Townhome Within Walking Distance of Downtown Offered at $479,900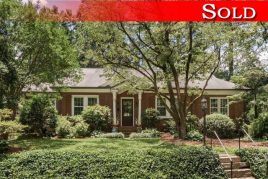 2237 The Circle
Gorgeous Craftsman Style Home in Five Points Offered at $649,900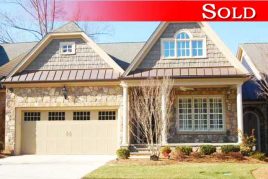 4123 Gardenlake Drive
Custom Cottage Style Townhome with Lake View Offered at $725,000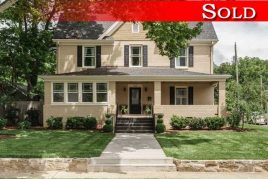 119 E. Whitaker Mill Road
Best in Class Restoration in Five Points Offered at $499,900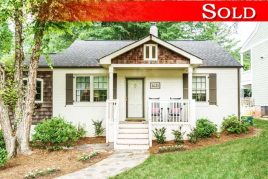 1621 Lorraine Road
Prime ITB Location and Impeccably Updated Home Offered at $579,900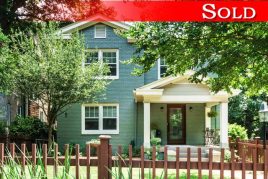 2102 Glenwood Avenue
Charming 2-Story Painted Brick Home Inside the Beltline Offered at $475,000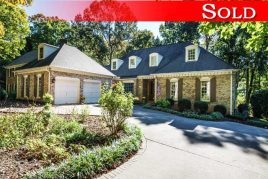 917 Vestavia Woods Drive
Gorgeous All-Brick Home with a Lake View Offered at $629,900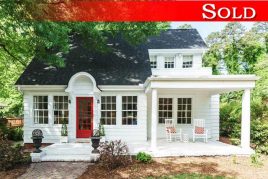 2007 Glenwood Avenue
Coveted Charm of the Craftsman Style Home in Five Points Offered at $500,000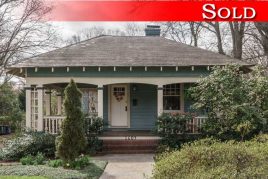 1605 Fairview Road
Quintessential Bungalow set on .28 Pristine Acres in Five Points Offered at $449,900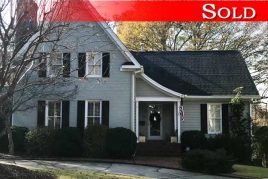 2519 Wake Drive
Best of the Best in Country Club Hills Offered at $825,000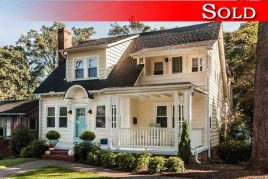 1916 Sunset Drive
Beautifully Renovated Arts & Crafts Bungalow in Five Points Offered at $685,000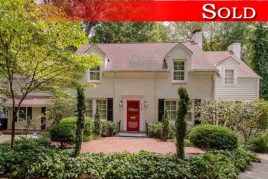 2726 Cambridge Road
Gorgeous Estate on .91 Acres in Budleigh Offered at $898,000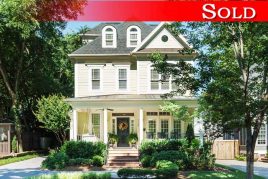 1705 Carson Street
Storybook Home in Five Points Offered at $799,900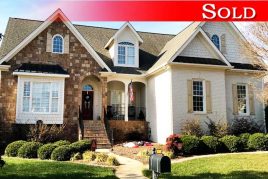 4813 Patton Ridge Court
Inman Park's Featured Parade Home Offered at $724,900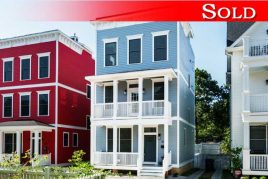 629 Effie Way
Unrivaled Skyline Views in Downtown Raleigh Offered at $550,000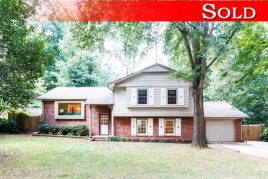 908 Thoreau Drive
Spacious and Renovated Split-Level in Midtown Offered at $349,900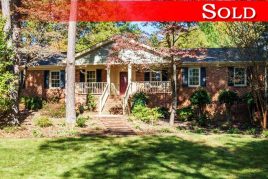 4020 Brewster Drive
Four Bedroom, Three Bath Brick Ranch in Amazing Location Offered at $339,900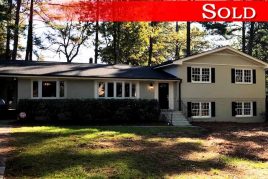 4704 Poland Place
Completely Renovated Home in Popular North Hills Neighborhood Offered at $550,000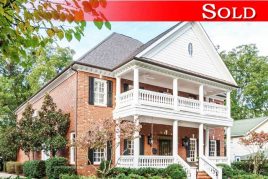 1911 McCarthy Street
Stunning Brick Colonial on a Prime Double Lot in Five Points Offered at $1,150,000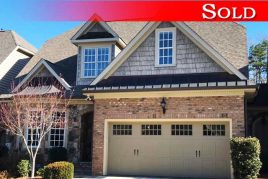 4156 English Garden Way
Stylish Home with Stellar Finishes Offered at $725,000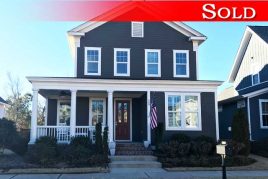 500 Vervain Way
Unique Open Floor Plan in 12 Oaks Subdivision Offered at $399,000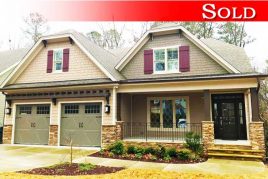 1003 Collins Drive
Like New Home in Prime North Hills Location Offered at $769,900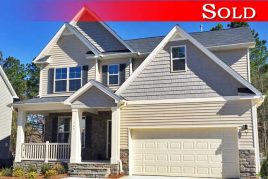 105 Spur Lane
Beautiful New Construction in Knightdale Offered at $287,483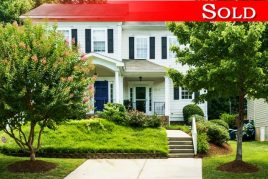 2216-2 Bellaire Avenue
Beautiful 2 ½ -Story Townhouse-Style Condo in a Convenient Raleigh Location Offered at $265,000