#1 Realtor in Raleigh for RE/MAX in 2014, 2015, and 2016
#1 RE/MAX Advantage agent for 2013, 2014, 2015, and 2016
#6 Realtor in NC for RE/MAX in 2016
#8 Realtor in NC for RE/MAX in 2015
Ranked in Top 2% of All REALTORS in US
16 Years in Real Estate
About Wilson
I grew up on the coast in Wilmington, NC. As difficult as it was to leave the beach, I moved to Chapel Hill to attend the Business School at UNC. During my time studying marketing and finance, I discovered that I had a passion for Real Estate and it was an avenue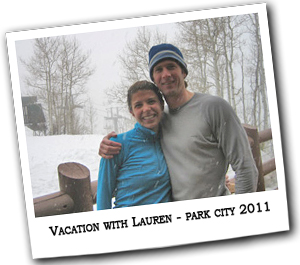 in which I could apply my education. I earned my Real Estate License, graduated from UNC with a business degree, and moved to Raleigh to start my career. Over 15 years in the business and hundreds of clients later, I love what I do.
Real Estate is a lifestyle for me. If I am not working for client, I find myself driving through neighborhoods, previewing homes, reading articles or books on real estate, working on a project around my house or at one of my rental properties. When I do take time away from work, I typically go to the beach (preferably Wrightsville Beach) with my wife, Lauren and sons, Jackson and Walker. Additionally, each year I enjoy a weekend golf trip with college friends and a long weekend trip to Park City, Utah for snowboarding.

Professional Commitment
I understand that buying or selling a home is a daunting process. When you add in the stress of emotions, finances, and deadlines, it can be completely overwhelming. There is a quote about wisdom that I love: 'it is easier to be wise for others than ourselves' – Francois De La Rochefoucauld. With over 15 years of real estate experience, combined with my many established relationships in the business community (lenders, attorneys, inspectors, contractors, etc.), I have the experience, knowledge and resources to make the process go smoothly as possible for my clients. Additionally, I am continuously updating my real estate knowledge by attending courses and studying real estate contracts, finance, home construction, architecture, etc.
I have received numerous awards from RE/MAX and I was ranked: Number 1 for 2012 for RE/MAX Preferred at Five Points, Number 1 Company Wide for RE/MAX Preferred Associates (YTD 2013), Number 1 for RE/MAX Agents in Raleigh and Number 12 RE/MAX Agent (as of July 2013) for all RE/MAX Agents in North Carolina. With over 75% of my business coming from referrals, I have asked several of my clients to say a few things about my service. Please take a minute to read a few testimonials from clients I have worked with in the past.